CDM is a dog owners' education and resource center, which concentrates on responsible, proactive dog management. Sandra Allison, Researcher, writer and dog trainer, is the owner and founder of CDM which is located in Mission, B.C.
Sandra's history of working directly with people and their animals dates back to 1969 where work on a guest ranch occupied much of her life. Working her way up from ranch hand, trail guide and maintenance worker to counselor, trainer and foreman, and in addition to working with the public in an instructional context, Sandra is skilled in managing a wide variety of animals, from dogs and exotic animals to cattle and horses. See 'Confessions of a Trainer' in 'Articles'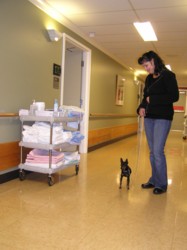 Continuing from finishing top of her class in crisis intervention, Sandra has maintained a preference for working with people throughout her career in health care. Animal management as well, has always played a key role in her life. Although Sandra admires and enjoys all dogs, a minor point of interest may be that she has made a particular commitment to improving the integrity of the ROTTWEILER breed. Since 1970, animal training has consumed part of her daily life. Around 1986 Sandra began to narrow the field of animal management to focus on dogs while excelling in psychology throughout a Registered Nursing program. Recognition of the immense and underrated contribution that dogs make to human health and well being had motivated a shift in priorities. By the year 2000, a prime directive to protect the association of dogs in human society for the welfare of both dogs and people was established. The nursing career was shelved and CDM began to take form.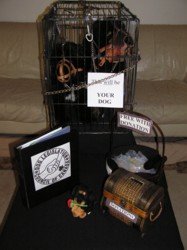 2002 sparked a comprehensive research project into the subject of dog attacks, which to date, has compiled 20+ 3 inch binders of data. Sandra is an active opponent See 'Correspondence Campaign' to dysfunctional legislature regarding dog management, such as BSL (Breed Specific Legislation), dangerous dog criteria and various other harmful and discriminatory regulations. As a dedicated activist she has provided an educational resource to various departments of government across Canada. She is a multi published author and has been nominated to the Dog Writers Association of America. Sandra's passion for people and dogs is the driving force behind CDM.